Editorial Board
Editor-in-Chief
Dr. Chandra K Jaggi
Professor and Head
Department of Operational Research
Faculty of Mathematical Sciences, University of Delhi, Delhi
India


e-mail | Webpage
Honorable Editorial Board/Reviewer Committee Members
Dr. Rajesh Tailor
School of Studies in Statistics, Vikram University, Ujjain, India

Dr. Mingyao Ai
Department of Probability and Statistics,Peking University, P. R. China

Dr. S S Gautam
Faculty of Computer and Statistics, MGCGV, Chitrakoot, Satna, India

Dr. Vivek Raich
Dept. of Mathematics, Govt. Holkar Science College, Indore, India

Dr. Steven G. Krantz
Dept. of Mathematics Washington University in St. Louis, St. Louis, MO, USA


Dr. H. Dette
Institute of Statistics, Ruhr-University Bochum, Bochum, Germany


Dr. Mandeep Mittal
Department of CSE & IT, Amity School of Engineering and Technology, Delhi

Dr.Vishal Mehta
Scientist,Indian Statistical Institute (ISI),Tezpur, Assam, India.


Dr. Wei-Liem Loh
Department of Statistics and Applied Probability, National University of Singapore, Singapore


Dr. Richard M. Aron
Department of Mathematics, Kent State University, Kent, OH, USA


User Section
You do not have rights to view the full text article.
Please contact administration for subscription to Journal or individual article.
Mail us at  editor@isroset.org or view contact page for more details.
Impact Factor
Member of DOI/CrossRef



Thomson Reuters RID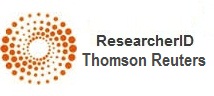 Conference Publication
We feel pleased to publish such types of international, National conference, workshop, seminar, symposium souvenir, proceeding with ISROSET Submit Here
Open Access